Hey Trader Joe's crew members! My name is Jacob and I work at one of the Trader Joe's in Santa Barbara California. While I have been working here I have always loved wearing my Converse, but never could get through an 8 Hour shift in them. SO I invented these Footsouls for your Converse so that we could wear our Converse to Trader Joe's and make ourselves happier while we are at work!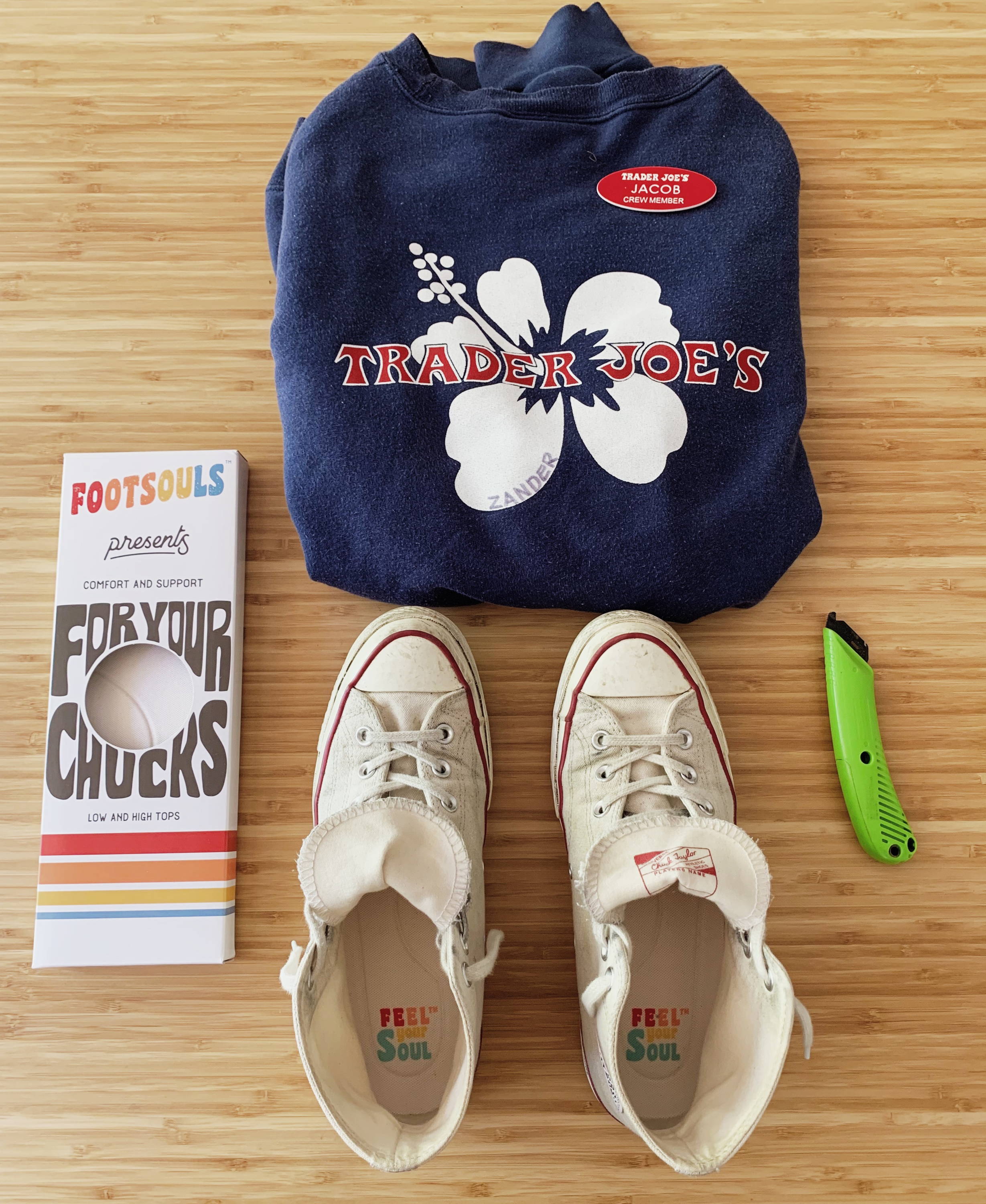 The whole mission of my new startup is to inspire you to do what you love and seek what sets you soul on fire.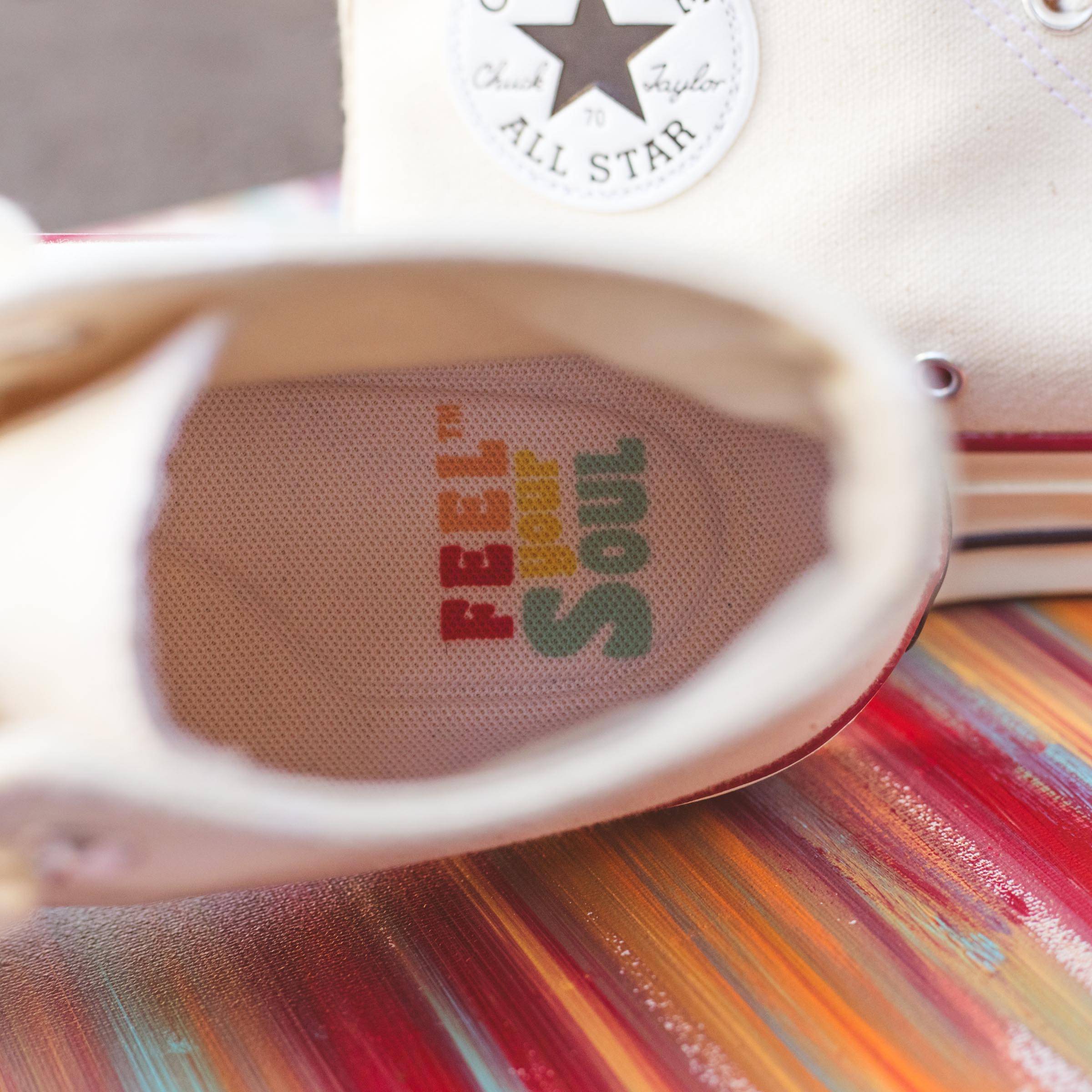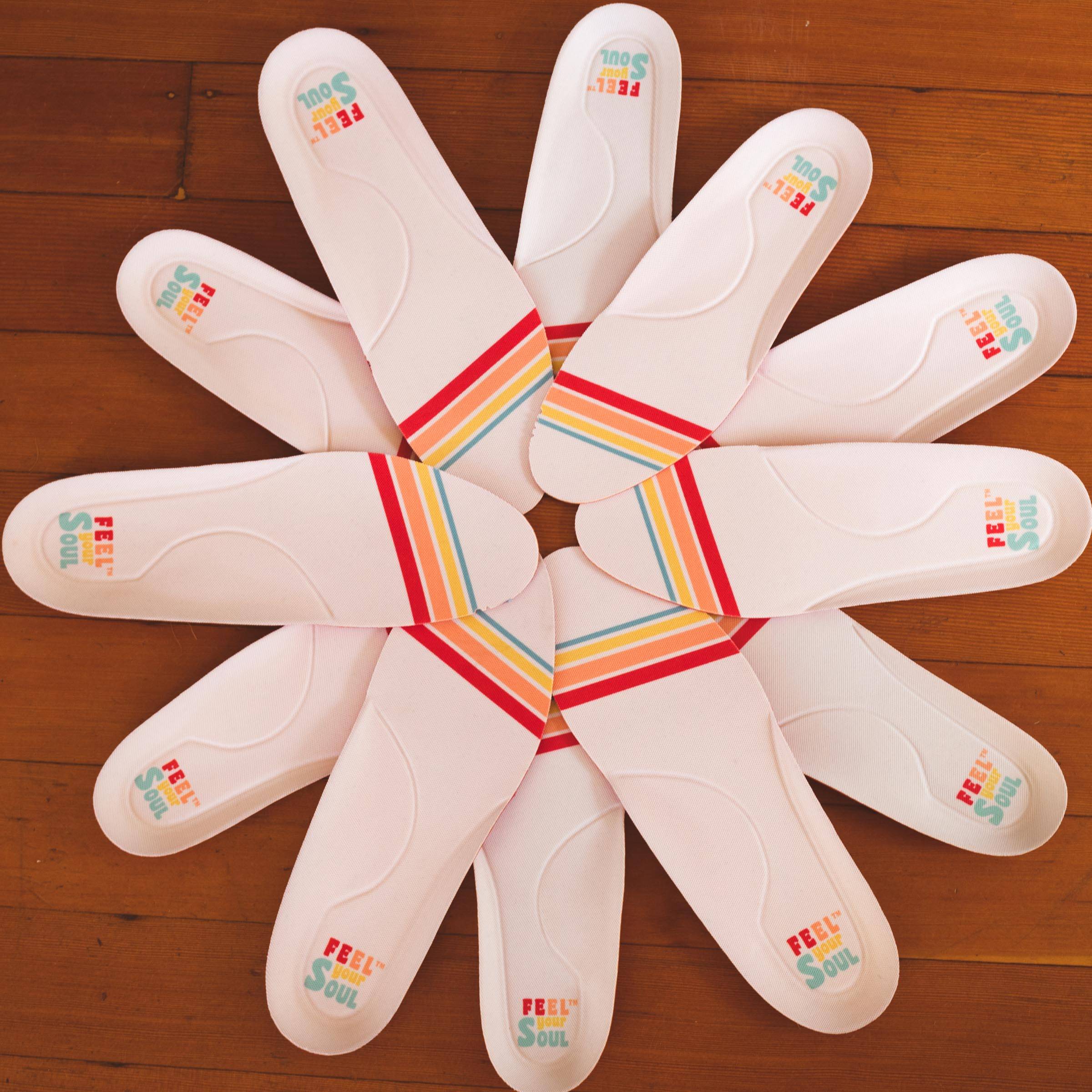 So, when you slip your Converse on right before you start your shift at Trader Joe's you will see the little Feel Your Soul logo that I designed :)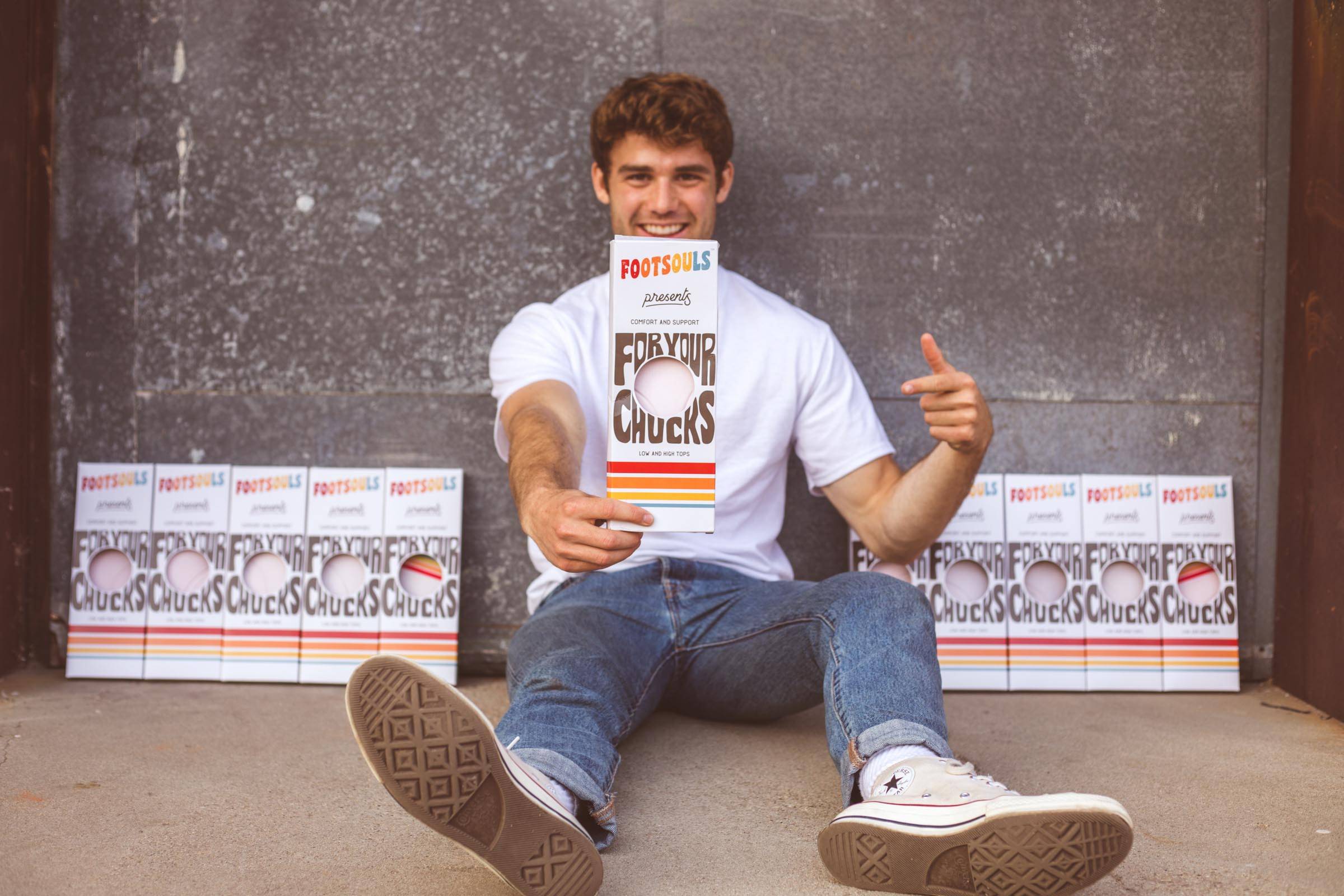 My entire crew is absolutley loving them and now wears their Converse to TJ's. It is so cool to invent something that actually works and makes your Converse feel like you are walking on a pillow of clouds.
I filmed this little video of my crew members and friends trying them. Their reactions are pure GOLD. I was honestly shocked at how much people loved them and was like "I have to tell more people about this".